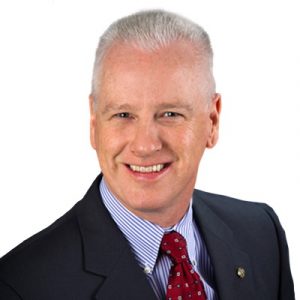 President, Chief Executive Officer
Steve Reilly is President & CEO of Northwest Community Bank and its parent company, Connecticut Mutual Holding Company. He has been employed as a community banker at Northwest for over 20 years having spent the majority of his career in commercial banking where he helped businesses throughout the Northwest corner and Farmington Valley regions with their financing needs.
Steve's banking career spans nearly 30 years having started his career as a teller at Union Trust Company after which he was selected to participate in their formal credit training program and ultimately became a commercial lending officer. He joined Northwest Community Bank in 1996 as a commercial lending officer and was promoted to Senior Vice President and Chief Lending Officer in 2005, Executive Vice President and Chief Operating Officer in 2008 and President and Chief Executive Officer in 2010. He was named President & CEO of Connecticut Mutual Holding Company in 2012.
He is a 1984 graduate of the University of Connecticut, a 2004 honors graduate of the American Bankers Association National School of Banking and a 2008 graduate of ABA's Senior Leadership Institute. He recently served as Chairman of the Connecticut Bankers' Association where he represented the CT banking industry on numerous regulatory initiatives. He embodies the community banking model of strong ties to the community with active service to numerous non-profit organizations including Northwestern Connecticut Community College, United Way of Northwest Connecticut, Charlotte Hungerford Hospital and the Northwest Connecticut YMCA. He has chaired numerous fundraising events including the United Way of Northwest Connecticut Annual Fundraising Campaign and has received numerous awards for his volunteer work.
Steve is extremely proud to be leading a passionate team of community bankers that embrace the Bank's long storied tradition of being a pillar in the community for over 150 years.